on Fri Aug 04, 2017 2:14 am
Hello Today we are gonna learn a bit about what we can do in a Guild




Allright so as a new player you will have to look for a guild requirment to join is lvl 32 and its important having one if you want to progress.




Here you can see:
=> Online,Offline or when they last played wich is displayed in Days,Hour,Minutes,Seconds
=> You can Examine theyr characters,Visit Castle or add them to Friends.
=> You can Contribute by pressing

and chose to pay with Gold/Diamonds.




Here you can:
=>Give Energy to everyone in the guild by chosing wichever one you want.
Bread1= 1.8M Gold and you get x5 Energy Potions
Bread2=1200D and you get x10 Energy Potions
Cake= 3000D and you get x25 Energy Potions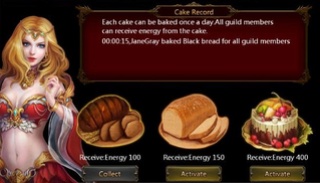 Here you can:
=>Get Daily Quests wich can be reseted as the Bounty ones.
=>Open Sapphire War wich can give you

.(Can only be opened 1/week)
=>Do Guild Boss when your leader opens the map and receive Guild coins(number depending on wich map is oepened) and any of the following rewards


Wich you can bid on Guild Store with Guild Coins.



Here you can:
Upgrade Hero/Mercenary skills depending on guild level by using Contributinon points as specified in first part of tutorial.
You just need the right amount of contribution and tap Learn aswell when you are leaving Guild you will lose Guild Skills untill you rejoing another Guild.


Here i will only speak about Tavern as Mercenary is already explained in the game by presing

Here you can:
=>Buy many different items by using Guild Coins like Reputation,Combat Spirit,Combat Forces etc.
=>Refresh the Tavern for new items by using different amount of Guild Coins wich are: 20,20,50,50,100,100,150 is the maximum it wount go higher.
Or you can wait for refresh at 8:00,13:00,15:00,18:00.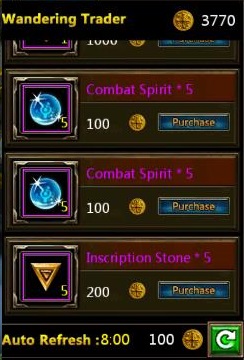 Guide made by DarkPaw 109-US East

Permissions in this forum:
You
cannot
reply to topics in this forum